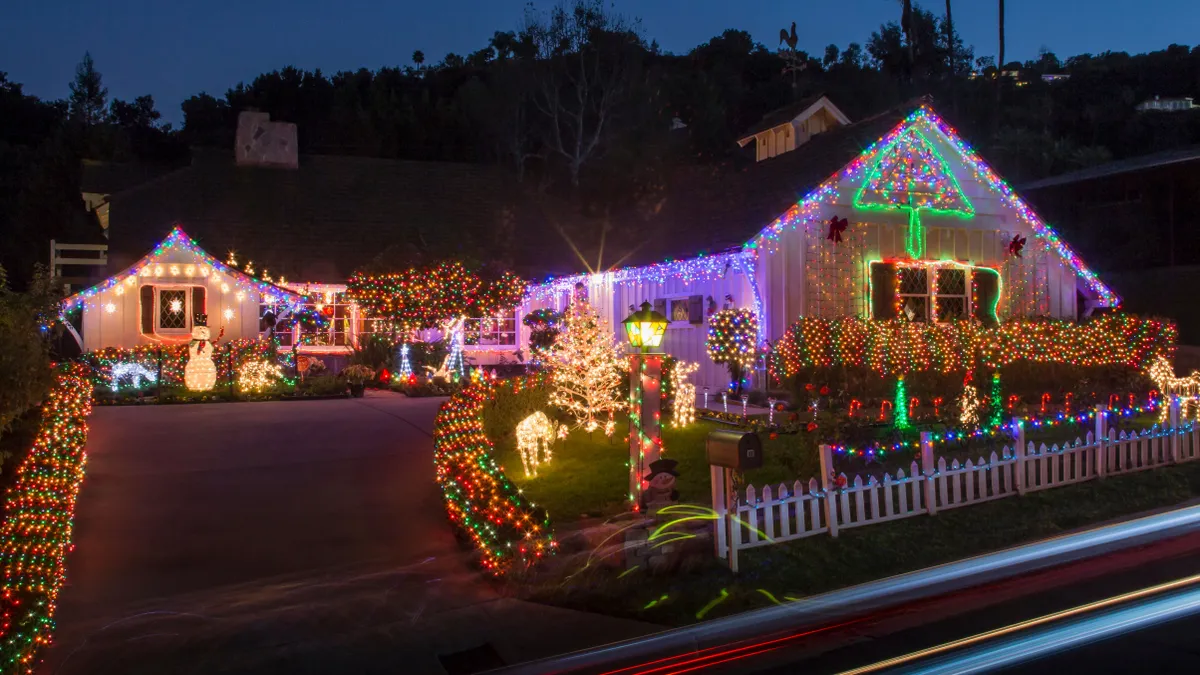 Lighting Up the Holidays with Christmas Decorations: Everything You Need to Know
It's that time of year again—the giant, magical season of lights, beautiful festive decorations, and general merriment. The tree is up, twinkling with fairy lights, and the house is bedecked with garlands, baubles, and more sparkly décor than you can shake a stick at. But what if you're still not sure where to start?
Lighting Ideas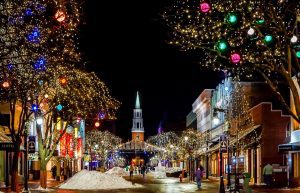 When it comes to holiday decorating, there are few things more important than your Christmas lights. Not only do they add a touch of holiday cheer to your home, but they can also help you save on your energy bill. Here are a few tips to help you choose the right Christmas lights for your home:
Consider Your Energy Usage
One of the most important things to consider when choosing Christmas lights is how much energy they will use. If you're looking to save on your energy bill, opt for LED lights, which use less energy than traditional incandescent bulbs. You can also find solar-powered Christmas lights, which are an even more energy-efficient option.
Choose the Right Size Bulbs
Another thing to keep in mind when choosing Christmas lights is the size of the bulbs. If you're looking for a more subtle light display, opt for smaller bulbs. For a brighter display, choose larger bulbs. And if you're really looking to make a statement, go for miniaturized string lights.
Pick the Right Colors
When it comes to choosing the right colours for your Christmas lights, it's important to consider the overall look you're going for. If you want a classic look, stick with white or clear lights. For a more festive look, opt for multicoloured lights. And if you really want to make a statement, choose LED icicle lights in fun colours like blue or green.
Trends
Christmas decorations are a huge part of the holiday season, and there are always new trends to keep up with. This year, some of the most popular Christmas decoration trends include:
String lights: String lights are a classic Christmas decoration, but they can also be used in creative ways to add a unique touch to your home. Try wrapping them around door frames, using them as table runners, or even hanging them from the ceiling.
LED lights: LED lights are becoming increasingly popular as they're more energy-efficient than traditional incandescent bulbs. You can find them in a variety of colours and styles to suit any decorating scheme.
Advent calendars: Advent calendars are a great way to count down the days until Christmas. Fill each day's compartment with a small treat or activity, and enjoy opening one each day leading up to the big day.
Wreaths: Wreaths are another timeless Christmas decoration that can be used in many different ways. Hang them on doors, windows, or even walls; use them as centerpieces for tables or mantels; or create a festive garland by stringing several together.
Candles: Candles add warmth and ambience to any space, and they're especially perfect for the holidays. Choose scented candles with seasonal aromas like pine or cinnamon, or go for unscented ones if you prefer.
Inspiration
If you're looking for some inspiration for your own Christmas decorating this year, we've got you covered. Here are some inspirations, from traditional to modern, to get you started.
When it comes to Christmas decorations, there are endless possibilities. To get started, take a look at what's trending this year. Popular choices include incorporating natural elements like greenery and wood, as well as festive metallics like gold and silver. You can also add personal touches with handmade ornaments or by displaying family photos.
Once you have an idea of what you want to do, it's time to start shopping for decorations. If you're short on time or money, consider repurposing items you already have around the house. For example, use old mason jars as vases for fresh evergreen branches or fill glass bowls with colourful baubles.
When it comes to putting up your holiday lights, don't be afraid to think outside the box. Instead of traditional string lights, try using garlands or icicle lights for a unique look. And don't forget about outdoor lighting! Line your walkway with luminaries or hang globe lights from trees and bushes.
Finally, don't forget the finishing touches! Add a festive wreath to your front door or mantle, string up some popcorn garlands, and make homemade holiday gifts like candles or soaps. 
Conclusion
The holidays are a time for family, friends, and most importantly, decorations. No matter what your style is, there are Christmas decoration ideas out there that will suit you. This year, try something new and use our tips to create a holiday display that will make your home the talk of the town. With a little bit of planning and some creativity, you can transform your home into a winter wonderland with the right LEDs from Pasolite that everyone will love.