Light your home with happiness
When we step into a dark room, our initial instinct is to turn on the lights. As lighting is crucial to our perception of every abode, it makes perfect sense for us to utilize spectacular lighting to illuminate our homes. Lights can inspire every nook and crevice of your house, from the most immensely colossal rooms to your quietest corner and pasolite (https://pasolite.in/shop/) offers just that. Join us as we contemplate multiple houses with various lights, which elevate the house discreetly.
Enhance the appearance of your living room
The sitting room, as the principal gathering space, defines the tone for the entire house. So why not impress your visitors with one-of-a-kind lighting? While big or stylish chandeliers can be used in living rooms with high ceilings, homes with low ceilings can use more austere ones. These can be paired with fascinating pendant lights that cast a mellow, warm glow over the area. Pendant lights have a more subtle effect than chandeliers, which become the focal point of a space. If you prefer a modern and contemporary design for your living area, you can also go for vibrant LED lights. So, pave the way for joy and happiness by removing the gloom from those drab areas and replacing it with these hanging lights!
Dining room sparkles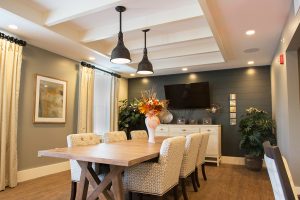 As the phrase goes, "a family that eats together stays together." The optimum effulgence creates the atmosphere for talks that glide throughout mealtime. Nothing surpasses vintage, lamp-inspired chandeliers for some old-world elegance or wall-mounted lanterns for a more imperial ambiance when it comes to dining room adornment ideas!
Passage of brightness to embrace prosperity
Whether at the front door or between rooms, Passages are great places to show off your decor designs. Attractive hanging lights in the entrance will enchant your guests. Nothing beats a slew of pendant lights when it comes to making the most of a tight space. Furthermore, if you have a foyer, you can place some brilliant exterior seasonal lights, such as traditional or electric lamps. Finally, let us not overlook the hallways that connect different rooms within the house. Vintage lights integrate a congenial feel to these corridors.
Make your bedroom more appealing
Aesthetic and classic lighting in a bedroom nook sets the tone for pillow conversation. They offer a relaxed environment congruous to slumber and rejuvenation. The usage of elegantly designed bedroom lighting enhances the appeal of the space while pushing more effulgent lights at bay. Table lamps provide soothing ventilation, allowing you to study or work in bed without bothering your partner.
Amplification for your balcony
The balconies are often overlooked yet vital components of your home. Outdoor uplights can create a stunning atmosphere that is ideal for your me-time. Choose dangling lanterns for an exquisite aesthetic or bulb-style fairy lights to warm up your open space.
So, once you've found the appropriate combination of lights, sit back and enjoy your space spring to fruition!