Top 7 LED Lights Ideas to Jazz UP Your Indoors in 2021
Right light matters! The first impression is everything! When someone enters your home, first thing they notice is how you have decked up your interior space. Lightings have an enormous influence to play inside your abode. You can research about specific lightings for every room before you buy them for fit in.
Want to know better approach of choosing smart LEDs for your indoors' decoration? We can help you out to choose some dazzling, sparkling, trendy LED lights in 2021. Here are our 7 quality pick up that will give you full insights in smart LED lightings to make your home super bright up!
1.Hanging Lights
Hanging lights brings that 'extra' elegant factor to your indoor fixtures. You can pair up those finely designed lights with neutral coloured or one toned monochromic walls. Choose silver or golden or nickel coloured hanging lights layering up with base -colour of your 'home'
2.A statement Piece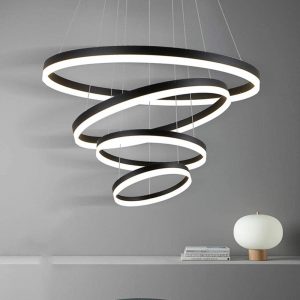 A statement 'indoor' light never goes out of fashion! If you visit Pasolite nearest store in Bangalore, you will see some striking statement lighting collections. From our latest collection you can check classic, attractive one -tone fixtures, regency style or contrasting statement piece
3.Pendant Lights with decorative Wall arts
Nowadays, architectures and theme house decorators are highlighting on the essence of intermingling classic, minimalistic wall art with pendant lights hanging from the ceiling.
4.Architectural Downlights
Want to enjoy the taste of royalty in your very own dreamy home? Those days are gone, when everyone used to decorate their home with gigantic 'Crystallised chandeliers' as part of home decor accessory. Try to use modern day 'architectural downlights' to enhance the royalty of your dreamy house
5.Spectacular staircase lights
You can deck up your staircase in two ways. You can add hanging lights to your staircase, or you can use illuminating lights layering up with the handrails or stepping up-downs. Have you heard about backlighting the stair case? If you are searching from something completely new, stair case back lighting is trending in 2021.
6.Mirror Lights
Many house owners are showing their preference for contemporary mirror lights. As these newly designed, patterned lightings brings the 'best of both worlds', as in both functionality and usage & designing.
7.Glowing Celling Lights
Last but not the least, ceiling lights may sound like traditional; however, its designing remains a sparkling attraction for many of you. Best part is glowing ceiling lights are soft, subtle & sparkling that many prefer to welcome their guests or love to spend a cosy night in such an ethereal ambience.
Hope you got a basic understanding of how to bring 'spotlights' to your indoors! There's no denying fact that we all find it fascinating to decorate our home space with dazzling, glowing mirror lights, architectural lights. However, do you keep the functionality of these lights in mind?
This Pasolite blog piece is mainly documented to quickly remind you that your LED light requires fulfilling your functional needs, along with beautiful designing.